To ensure your brand influence is catching up with your business growth, you should write content that gets you results.
Here's how you improvise your content to put your brand on the world map.
Write better headlines for better SEO and Conversions
80% of your readers don't read your copy if you can't get them to read your headlines – David Ogilvy
Most companies fail to grab their prospect's attention because their headlines never offer a benefit the prospect is looking for.
Are you helping your audience save time?

Are you helping them bring down operational costs?

Is your solution accessible from anywhere, anytime?
Then you mention that in your headline.
The benefits should go straight into your value proposition to get your prospect interested FIRST.
Then you can explain how your solution works, the features to follow and why they should trust you etc.
Now, why is something as simple as highlighting benefits a deal-breaker?
Because the benefit IS the solution your business has been thriving on.
And what a catastrophic mistake you'll be making if you're not strapping the benefits to your headline, right?
Pro Tip: Ensure you optimize your title tag with the main focus keyword.
Boost your SEO by using quality keywords
Google Crawlers are constantly looking for relevant keywords (the keywords you want to rank for) in your content.
And the keywords your prospects search for are all about saving time, progress, doubling revenue, bringing down operational/admin costs, reaching omni-access solutions like yours.
This means that the right keywords in the headline not only help you grab your audience's attention, they also help you rank on search engines with ease.
Upgrade Alt Text to Rank on Google Image Search
My website ranks #1 on Google Image Search for a high competition keyword and here's the proof.
No FB ads. No Google ads. Simple optimization techniques helped me achieve this with ease. Look at the screenshot below.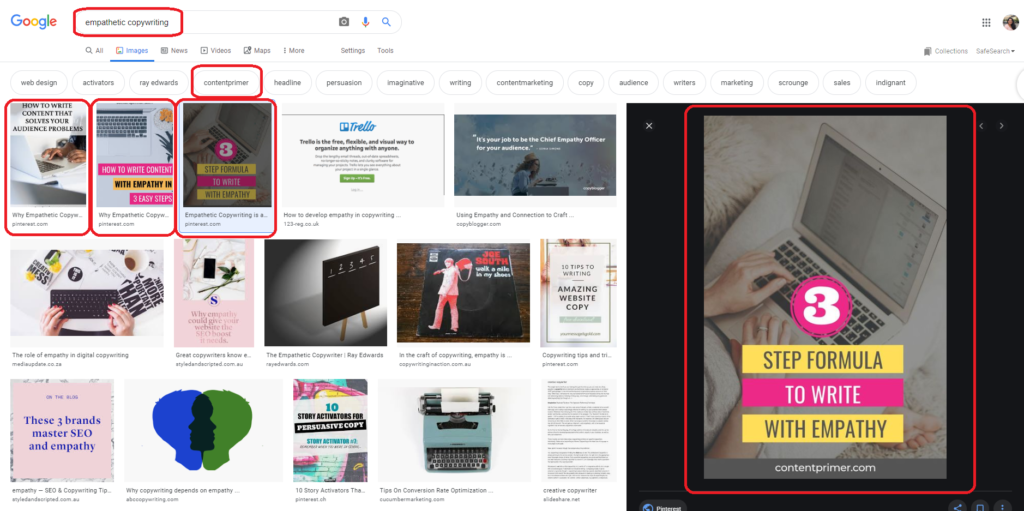 If you see, the top 3 results on the search page are displaying images from my website for the keyword empathetic copywriting.
Now I won't say that this is a product of mere updating of your alt text tag. I also had a Pinterest Marketing Strategy running behind this result. We'll talk about it another day. But for now, you should update your alt text because it is the bridge of communication between your website and search engine spiders that help you rank.
3 benefits of using descriptive alt text and captions:
It indicates the exact content of the image
Increases relevance and brings clarity
Specific information increases your chances of matching with the search keywords and bumps your page to the top
Tip: Run an instant SEO Audit of missing alt text images on your website now for FREE.
Add social proof to bring congruence to your content
If you noticed, I added proof in the form of a screenshot about how I ranked on Google Image Search in the previous section organically. By giving your readers proof then and there, you are elevating your brand's trustworthiness, increasing authority and positioning as an expert in the industry.
Because marketing and sales is all about BEING relevant to your audience through – relevant content, connection, and relevant social proof.
Coherent content elevates your brand image and perceives you as someone dependable.
It's not just true for readers, even Google understands that including proof, customer reviews in the form of testimonials is a sign of authenticity and reliability.
Divide and Rule your Content to Optimize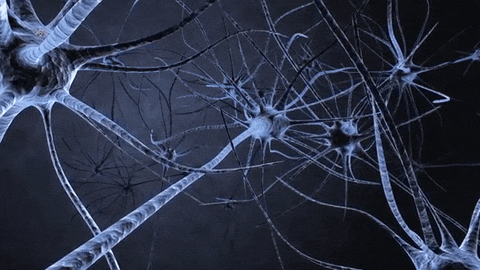 Humans are wired to react to interruptions. This is the reason why constant mobile phone notifications are making us less and less social and leaving us distracted all the time with depleting attention spans. So how do you make your reader remain focused?
By using Pattern Interrupt Techniques.
Pattern interrupt is a psychological approach to shifting your reader's focus and alter behavior.
How can you use this psychological phenomenon to keep your readers interested in your content?
Create Disruptive Content Without Switching Context
Interrupt and disrupt your reader before a notification takes that power away from your content. Make your content MORE interesting than their distractions – By dividing and displaying content differently:
Ensure the headings carry appropriate H1, H2, H3 tags
Use graphs and visual charts to make information more memorable
Use screenshots to offer proof and explanation then and there
Use snappy gifs to make content memorable
Use bullets instead of a clunky chunky text box
Highlight to bring the focus back – bold, italics, underline, color
Use images to explain instead of a long boring paragraph
Use content highlighters like, colored blocks
Create carousel content to keep your audience hooked
GIFs when used appropriately can pattern interrupt much better than stagnant, dull images
Anchor Text and User Experience
The fundamentals of creating content for your audience is to be helpful.
Anchor text is one such feature that makes the web so powerful. It makes access to information relevant information as easy as a click!
Use this to your advantage and link related topics in your content so that you form a content repository your audience comes to for all their info needs.
To get anchor texts right, every time you create anchor text, connect back to the primary intent –
Can this link introduce my readers to topics they need to know?
Can this link open up new channels and learning experiences for my readers?
Is this link connecting to a pre-requisite topic that'll bring them closer to their desired outcome?
On the downside, too many external hyperlinks may take your audience away from your website. So, make sure that you're bringing a balance.
Tip: Overdoing hyperlinks can also result in penalties by Google.
Summary: 6 easy steps to SEO Content to increase conversions
This is how I went on to rank on Google and generate qualified leads from the traffic. Now, you try these 6 steps and let me know if you have any questions in the comments.