Hi, I'm Roshni!
Conversion Copywriter + Content Strategist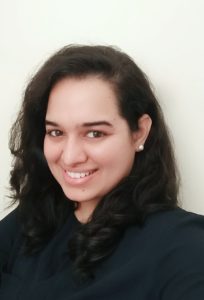 I help you convey your worth to the world 
And cut short your sales efforts by half by writing copy that makes your prospects trust you and buy from you.
I founded Content Primer to equip entrepreneurs like you, with brand messaging and web copywriting so that you nail down this thing called marketing and leverage sales. 
In short, I make content marketing work for you, not the other way round.
Un-complicate your marketing
You may be posting consistently on social media and still hearing crickets.
You may have also grabbed the latest chatbot automation tool from AppSumo, rinsed the heck out of its functionality and..still have no new subscribers.
You read about a major marketing trend that's raking in millions of dollars and you're this close to experimenting that as well, just so you grow. Faster.
Stop experimenting and start testing
Marketing dangers are real. If you keep experimenting with trends, it can keep stagnating your reach and growth while you keep flushing your dollar bills down in the flood.
You need not run down a new abyss and rediscover the wheel every single time.
All you have to do is turn the testing torch on to see what's working and what's not. That's where I come in – your conversion copywriter who hands you real results, not just flaky promises.
Results be like
Web copy that led to landing page unique visits and subscribe rates within 2 hours of launching:

Email open rates and click rates for various email marketing campaigns:


So far, I've helped 20+ entrepreneurs own their messaging, amplify their influence and make more money. The question is, are you next?
If you think you are, the big blue button below is the door to your future.