Hi! I'm Roshni!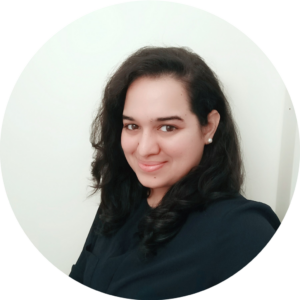 I founded Content Primer to help entrepreneurs like you materialize your message + expand your digital presence through words that amplify your business intentions.
Businesses with a benevolent vision 
Entrepreneurs who inspire change
Leaders with an undying passion
Your brand needs smart and sassy words to position you as the leader amongst your audience
You're battling to express your innovativeness, but you're held up with other responsibilities
You understand the importance of right "messaging" that brings you more business
Tarot Reading, Mystic Reading etc etc
Casinos, Gambling parlors, Pawn brokerages
Alcohol, cigarette brands and other damaging drug companies

What's the kind of stuff you write

?
✺ Web Copy
✺ Blogs
✺ Sales Pages
✺Emails 
✺ And that's it!

What's my

Mantra…aka…Manifesto?
✺ Buckle up, get up and keep moving forward … no matter what! ✺
✺ Time is our most precious asset. That's why, I never miss deadlines! ✺
✺ Too many "gurus" make your business a broth. So give an ear, but only once in a while! ✺
✺ Success is the sweetest revenge. The next time you get rejected or are pulled down, remember, you are taking a step back because you are launching big! ✺
✺ Love nature. Hug & save trees. Play in water, feel the breeze. ✺
✺ The next time you feel like screaming from the inside, go look at the open skies, take a deep breath and remember your "whys". ✺
✺ It's so hard, but forgive the ones who hurt you. Not because the world says you'll be a bigger person, because you'll live in peace. That's it! ✺