You're a vessel of infinite ideas and profound possibilities.
And that's why communicating your brand should never be a stressful experience!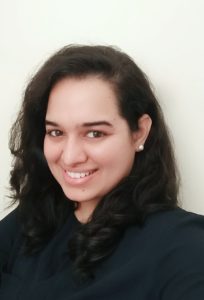 Hi, I'm Roshni!
I make you feel proud of your brand.
I founded Content Primer to empower entrepreneurs like you, with brand messaging and web copywriting.
My goal is to un-complicate your content creation process.
I help you structure your ideas and communicate your message with complete clarity so that you can attract your best clients.
It always needn't be that push-pressurize-persuade cycle when it comes to marketing.
My Mission

My mission is to help big-hearted entrepreneurs bring clarity and structure to their thoughts, communicate their ideas + express their brilliance without the stress and struggle.
My purpose here is to extract the essence of your brand and project it to the world to admire. So, you don't have to battle to express your innovativeness anymore.
In short, my mission is to help you accomplish yours by amplifying your influence. I power you up with all the communicative warfare.
The big WHY, the STORY and all the WRONG reasons…
As a voracious reader, I've always romanticized words and have fantasized a writing career ever since I remember.

But I ended up as a Software Engineer slogging for corporates at the tender age of 21!

But that's not who I was. So I kept blogging my journey as I explored the world, got married, traveled some more, and became a mommy to a beautiful baby girl.

Here's where things got shaken. I was forced to resign from my corporate job because my company couldn't facilitate remote work. And I refused to prioritize my job over my child. So I quit my job.

That's when I poured my passion into starting Content Primer, a Content Marketing + Brand Messaging blog.

In no time, it turned into a full-fledged copywriting business when my blog samples became the chariot of communicative marketing.
And since then, I have been connecting good-willed entrepreneurs to their ever-growing audience.

Since it's inception in 2017, I've helped 30+ entrepreneurs materialize their message + expand their digital presence with the help of content that has the power to influence.

My journey as the Chief Copywriter kick-started when I began helping business owners discover their voice, express their opinions and engage with their audience with confidence.
I've left my footprints on..
What you're here for…
If you're an entrepreneur looking to outsource your content marketing, then check out the services page.
If you're a business owner or freelancer looking to DIY your website copy, here's a FREE Web Copywriting Course for you.