Amplify Your Influence® And
Bring Down Your Customer Acquisition Costs With ROI-Marketing
Boost conversions and add to your ARR by discovering user intent and mapping crystal clear customer paths.

"Extremely well thought-out email plan and user journeys."
"
Both versions of my course were sold out! Your copy helped me sell more of the new track I introduced in this cohort. The VoC data and SWOT Analysis you did were incredibly detailed. Your tenacity and commitment to the project - You went above and beyond every step of the way. Your work ethic is incredible and I only say that about one other person in our industry 🙂
"
"Get your Product Marketing off the ground!"
"
Roshni dived deep into the core of our product and helped us articulate our SaaS Product Offer. She not only helped us pull out the best, must-have benefits but UX-formatted the copy for a clear flow. The page layouts and wireframes she conceptualized were extremely helpful. They were designed carefully, considering the stages of your user's journey. I'd highly recommend Roshni to businesses looking to get their Product Marketing off the ground."
I'm a SaaS Conversion Strategist and Copywriter who's helped enterprise businesses and startups alike:
1. Book more demos
2. Increase free trial sign-up
3. Increase ARR 
4. Increase organic traffic by 166% within 3 months
5. Improved organic user engagement by 5x compared to paid traffic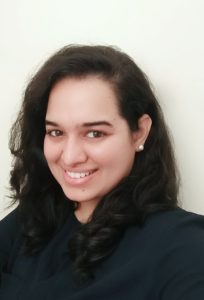 "Rank #1 on Google consistently within days and increase organic traffic by 166% within 3 months."
"80% of the blogs she wrote either rank #1 on Google or on the first page of Google. Our user engagement has gone up. (5x compared to paid traffic). Bounce rate reduced by 6.32% and organic traffic grew up 166% within 3 months.
Roshni created the SEO Content Strategy and implemented the blogs for us.
"
"Finding a great copywriter who understands your vision for a project is not easy. It's like sifting through the rubble for gold."
" Roshni was able to understand the pain points and articulate it clearly because she's lived the problem we're trying to solve. Her ability to evoke emotion with powerful words is second to none. I'm extremely happy with her work and I look forward to hiring her in the future!"

Email me: roshni@contentprimer.com